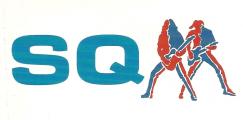 Band members: Francis Rossi, Rick Parfitt, Andy Bown, John Rhino Edwards, Jeff Rich
Main Setlist: Down down, Hold You Back, Backwater, One man band,Softer Ride, The Wanderer, Living on an Island, Dirty Water, Gerdundula, Roll over lay Down, In the Army Now, Whatever you Want, Mystery Medley, Caroline, Rain, Burning Bridges, Anniversary Waltz.
Tour Crew: Peter Hillier (Tour Manager), Andy Taylor (FOH Sound Engineer), Dave Salt (Stage Manager/Bass Tech), Simon Rossi (Band Personal Assistant), Andrew Carman (Drum Tech), Pat Marks (Lightning Designer), Tim Franklin (Monitor Engineer), Alan "Tonto" Jhowry (Guitar Tech), Bryan Wilson (Rigger), Lyane Ngan (Wardrobe) Merchandiser: Bravado International Group Management: Handle Group of Companies Manager: David Walker.
Support Band: T'Pau (Germany & UK Tour 1998)
Tour Note: the show in Koblenz 30.11. were cancelled due to Rhino's illness.
x
1998
16/11/ CZECH REP., Praha - Sportovni Hala | 51' min. AUD Quality: 4 +
17/11/ GERMANY, Dresden - Schlachthof
18/11/ GERMANY, Cottbus - Stadthalle
19/11/ GERMANY, Schwerin - Kongresshalle
21/11/ GERMANY, Lemgo - Lipperlandhalle | 93' min. AUD Quality: 4
22/11/ GERMANY, Kiel - Ostseehalle | 90' min. AUD Quality: 4
23/11/ GERMANY, Lübeck - MuK
25/11/ GERMANY, Köln - E-Werk
26/11/ GERMANY, Oberhausen - Turbinenhalle | 86' min. AUD Quality: 3
27/11/ GERMANY, Bremen - Pier 2
28/11/ GERMANY, Suhl - Kongress Zentrum
01/12/ GERMANY, Eppelheim - Rhein-Neckar Halle | 75' min. AUD Quality: 3
02/12/ GERMANY, Ravensburg - Oberschwabenhalle | 90' min. AUD Quality: 3
04/12/ UK, Manchester, MEN Arena | 90' min. AUD Quality: 3 -
05/12/ UK, Glasgow - S.E.C.C. | 80' min. AUD Quality: 3
06/12/ UK, Newcastle - Arena | 90' min. AUD Quality: 3
08/12/ UK, Cambridge - Corn Exchange
09/12/ UK, Doncaster - Dome | 94' min. AUD Quality: 3
11/12/ UK, Bournemouth - B.I.C.
12/12/ UK, London - Wembley Arena | 96' min. AUD Quality: 4
13/12/ UK, Oxford - Apollo | 93' min. AUD Quality: 4
14/12/ UK, Ipswich - Regent Theatre
16/12/ UK, Cardiff - Arena
17/12/ UK, Bradford - St. Georges Hall | 90' min. AUD Quality: 3
18/12/ UK, Nottingham - Royal Concert Hall | 91' min. AUD Quality: 3
19/12/ UK, Birmingham - N.E.C. | 90' min. AUD Quality: 4
20/12/ UK, Brighton - Centre | 93' min. AUD Quality: 3
22/12/ UK, Plymouth - Pavilion | 90' min. AUD Quality: 2
23/12/ UK, Swindon - Oasis | 92' min. AUD Quality: 4
x
1999
20/02/ AUSTRIA, Ramsau - Open Air | 81' min. AUD Quality: 4 -
27/03/ SWITZERLAND, Kleine Scheidegg - Snow Open-Air